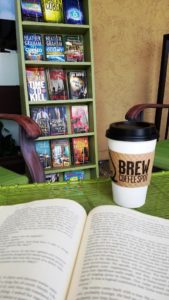 We Love Books!
We are a family owned independent bookseller.  Our store has been around in one incarnation or another for more than 30 years.  The main drive that keeps us going is that we have a passion for reading and enjoy sharing that love of books with all our friends!
Our Story
Originally across the street as Navajo Books, then Books and Things, Wes bought and renamed this store Book Place.  When he and Dana One "retired" they kept busy running this location along with a few other book stores they had,  part time.  As the recession hit, they consolidated the various stores and their inventory into this one location.  Now we remain one of the few surviving bookstores in San Diego.
"The Bookworms"

Dana (and daughter Sheryl)
Owner and "Mom"
Dana has been reading all her life, and is thrilled that now that she is semi-retired, she finally has
time to start catching up on all her favorite authors.
Some of  her favorites    are in Romantic Suspense!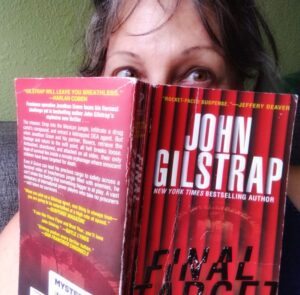 Gail
  Wed-Sat
Gail has been reading since she was 4.  She reads EVERYTHING!  When she gets desperate enough she has been known to read auto repair manuals and cookbooks.  Her favorite genre's include adventure, paranormal, sci-fi, suspense, historical and mystery.  She loves when customers share their favorite authors with her because, you can never have too many great authors to read!   "Come share your favorites with me, I'd love helping you find someone new to enjoy."
Visit Us!
We can take you Anywhere!