WE ARE STILL TAKING IN 200 BOOKS A DAY! (How exciting is that?!) WE ARE CONSTANTLY RECONFIGURING OUR BOOKSTORE TO ACCOMMODATE ALL THE NEW SECTIONS AND INVENTORY! We have nearly doubled the size of our store and selections!!
We have expanded our inventory to include: puzzles, games, Comics, graphic novels, Non-Fiction, DVD's, CD's, Audiobooks and Cookbooks, as well as, Suspense, Mystery, Historical Fiction, Romance, Sci-Fi, True Crime, Westerns, Adventures, Cozy Mystery, Christian and more.
We offer curbside pickup, phone orders or email orders for guests at high risk.
Thanks for your continued patience and patronage!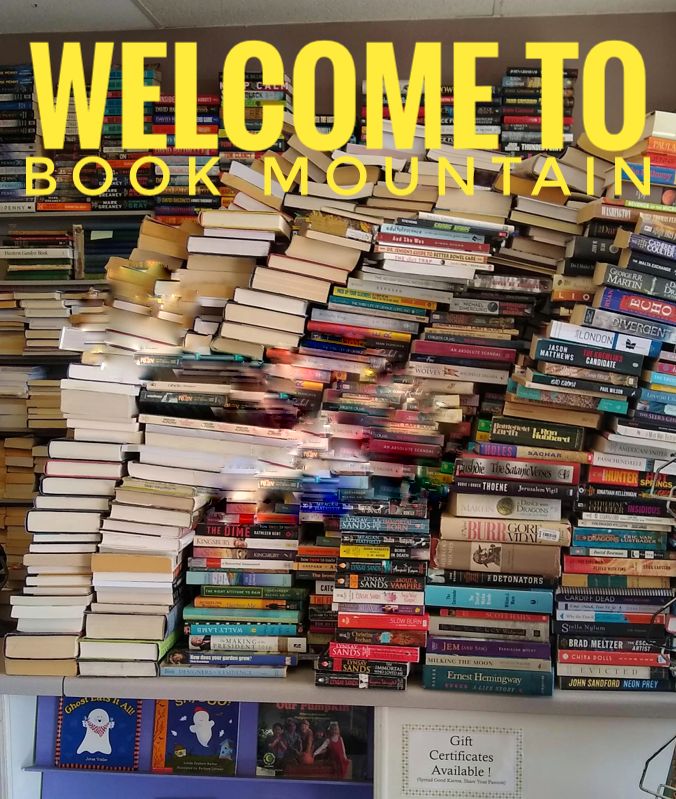 Please shop with us and tell your friends!!😍
619-462-4200
Email orders: [email protected]
6122 Lake Murray Blvd. La Mesa, CA 91942
We have over 60,000 thousand books waiting for you to discover!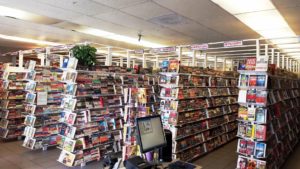 Prices are 1/2 or more off the cover price or 1/4 cover price w/trade in.
We also have Audio Books on CD, great for car trips and commuting, DVD's and some Music CD's.
PRICE SAMPLES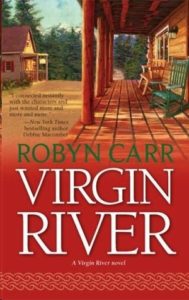 Virgin River:
Original price $7.99,
Our price $3.50,
With trade-in price $1.75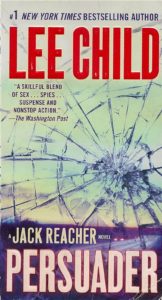 Persuader :
Original price $9.99,
Our price $4.50,
With trade-in price $2.25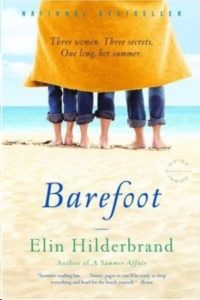 Barefoot:
Original price $16.00,
Our price $5.00,
With trade-in price $3.00

Learn More
We carry Current Bestsellers, Children's books, Young Adult books, Suspense, Trade Size Paperbacks, Mystery, Contemporary Romance, Urban Fantasy, Erotica, Historical Fiction and Romance, Westerns, Sci-Fi, True Crime, Horror, Historical Mystery, Christian and Inspirational, Classics, Large Print, Non-Fiction and several hard to find series as well as MANY collectibles in several categories.
Newly Expanded !
Children's Book Section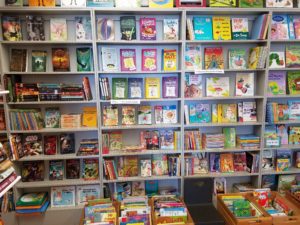 We just tripled our Children's/Young Adult Section!
We offer books for all ages; Primers, board books,
counting books and all the popular teen series.

When our other options just aren't enough, we also offer a "Waiting List"
for popular titles along with an option to "Rent" from our one of a kind,
"Private Collection".
Our Goal: Happy Readers!
By offering hundreds of authors in dozens of genre's, we hope to help you find your heart's desire.
All of us that work at Book Place are avid readers and are always willing to share suggestions of favorite books and authors. Let us help you find someone new to love.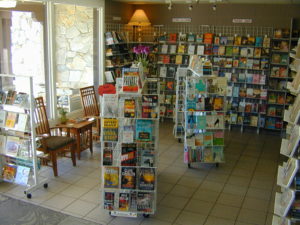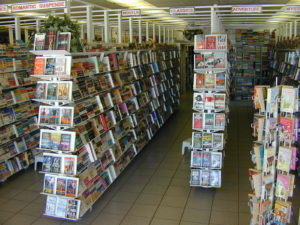 Fly to the Moon, Stop the Bad Guys,
Rescue the Damsel or Fall in Love Again !

We are happy to share recommendations!